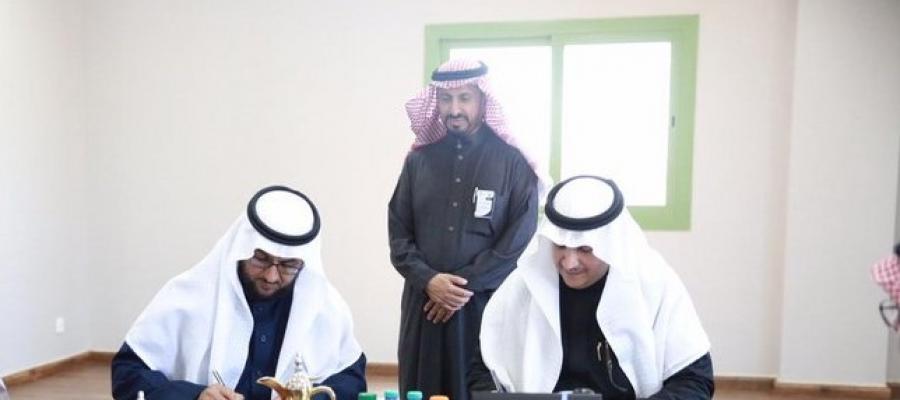 Under the patronage of His Excellency the Vice President for Graduate Studies and Scientific Research Dr. Abdul Rahman Al-Shahrani, signed on Monday 29/05/1440, the Dean of the Deanship of Scientific Research, Dr. Mohammed Al-Bunyan and the Director of the Education Directorate, Shaqra Governorate Dr. Khalid Al-Shabana, "Future Researcher" agreement to train middle and high school students. This is in order to strengthen the community partnership that the university provides to the local community for its various contributions in developing and cultivating national talents.
Future Researcher Initiative
The general objective: twinning research efforts in the field of scientific research between universities and educational departments to achieve creativity, development and innovation.
Detailed objectives:
1- Spreading the concept of scientific research among the student educational community in general education.
2- Developing and refining the knowledge and research capabilities of students.
3- Enriching the Arab Research Library with Arab Research.
4- Providing competition in the field of scientific research and innovations locally and internationally.
5- Developing solutions to local challenges and difficulties.
Saturday
22
February

2020