Praise be to Allah, Sustainer of the worlds, He Who taught the use of the pen, and taught man that which he knew not. And Peace and Blessings be upon our Prophet Muhammad, our guidance on the right track for success now and in the Hereafter, Who showed us the way to civilization and prosperity.
Welcome to the Community College of Shaqra University, a college established with a view to providing the students with the means for a better and decent life and future in AL-Washam area. The college has become a haven for students; attended by keen and conscientious lecturers and researchers.
All the college's facilities, laboratories, curricular and parallel activities are there for the service of students, for meeting their academic and training needs, in such a way as to gain them expertise and excellence.
The college seeks to provide levels of education that meet the labour market needs, as well as students' inclinations, skills, and interests to reach the objectives for a better future for the community in general and students in particular.
We are living in an ever-changing global-village world with scientific advancements and mind-boggling technologies, such inventions that are the product of human minds that Allah has endowed with capabilities surpassing those of the greatest technological devices. The real wealth is ,therefore, resident in these minds that manipulate the forces of nature and invest in the resources that would set the wheel of revival in motion in all walks of life. Hence, the college's attention to its students as the driving force for prosperity.
All of the college's personnel, including the teaching staff and administrators, are there for students, supplying them with the knowledge necessary, and easing their way for the ultimate benefit of the community.
It is my pleasure to congratulate them on being part of this college, and hope for them to fear and observe Allah in private as well as in public.
Dear Students:
It is our pleasure that you have chosen the Community College of Shaqra to help you achieve your goals for a bright future. We are all there for that purpose, and we ask Allah for success, to serve our community and our Arab and Islamic nation.
We are happy to receive your feedback and comments at:  ccs@su.edu.sa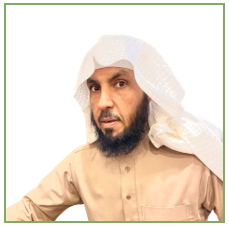 Dean of Community College, Shaqra
Dr. Saleh Alkhudairi