The aim of nursing program is to provide qualified nurses to practice the nursing profession in various health institutions through a high quality program in scientific nursing research, nursing practice and nursing education. 
برنامج بكالوريوس علوم التمريض
يتكون برنامج بكالوريوس علوم التمريض من ١٣٦ ساعة معتمدة, حيث تشكل مقررات تخصص التمريض ٧٧ ساعة معتمدة من مجموع الساعات الكلي. باقي الساعات موزعة على مقررات السنة التحضيرية, مقررات كلية العلوم الطبية التطبيقية العامة, مقررات القسم الأساسية للتخصص. يمتد برنامج بكالوريوس علوم التمريض إلى خمس سنوات، منها أربع سنوات دراسية وسنة أخيرة تدريب إمتياز. 
الخطة الدراسية لبرنامج بكالوريوس علوم التمريض مقسمة كالتالي: 
- السنة التحضيرية
يدرس/تدرس الطالب/ـه في السنة التحضيرية ٣٢ ساعة مقسمة على فصلين دراسيين. بعد إكمال السنة التحضريرية يتخصص/تتخصص الطالب/ـه في أحد تخصصات كلية العلوم الطبية التطبية ومنها تخصص علوم التمريض.
- السنوات التخصصية لقسم علوم التمريض
يدرس/تدرس الطالب/ـه في السنوات التخصصية لقسم علوم التمريض ١٠٤ ساعات دراسية مقسمة على ٦ فصول دراسية بعد السنة التحضيرية. يكمل/تكمل الطالب/ــه خلال هذه الفصول الدراسية مقررات تخصص التمريض، مقررات كلية العلوم الطبية التطبيقية، ومقررات القسم الأساسية. 
- سنة الإمتياز
بعد إتمام الطالب/ـه ٤ سنوات دراسية (٨ فصول دراسية)، وأكماله/ـها كامل المقررات بنجاح، يبدأ/تبدأ الطالب/ـه سنة الإمتياز والتي تمتد إلى ٥٢ أسبوع.
الخطة الدراسية لبرنامج بكالوريوس علوم التمريض: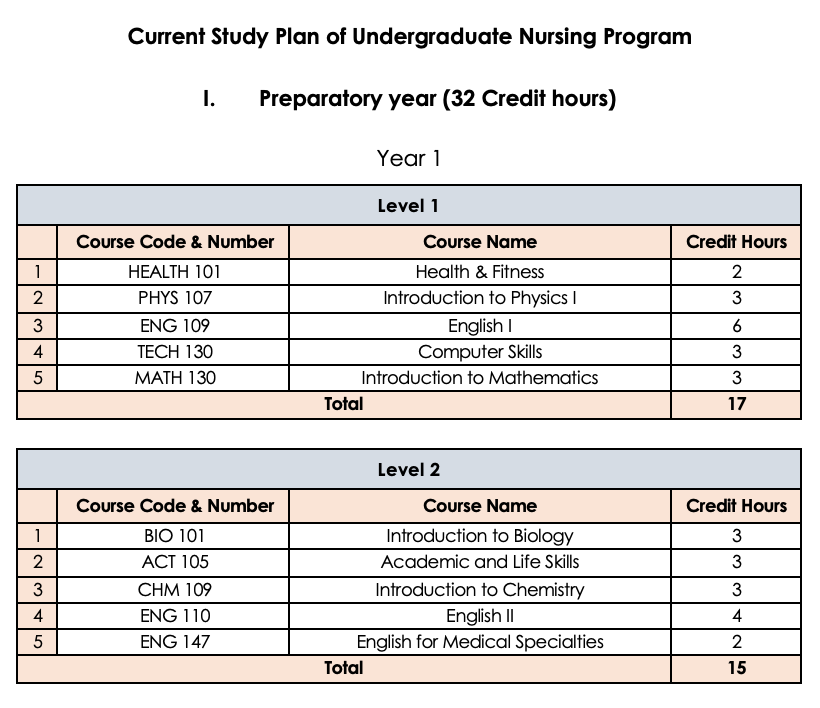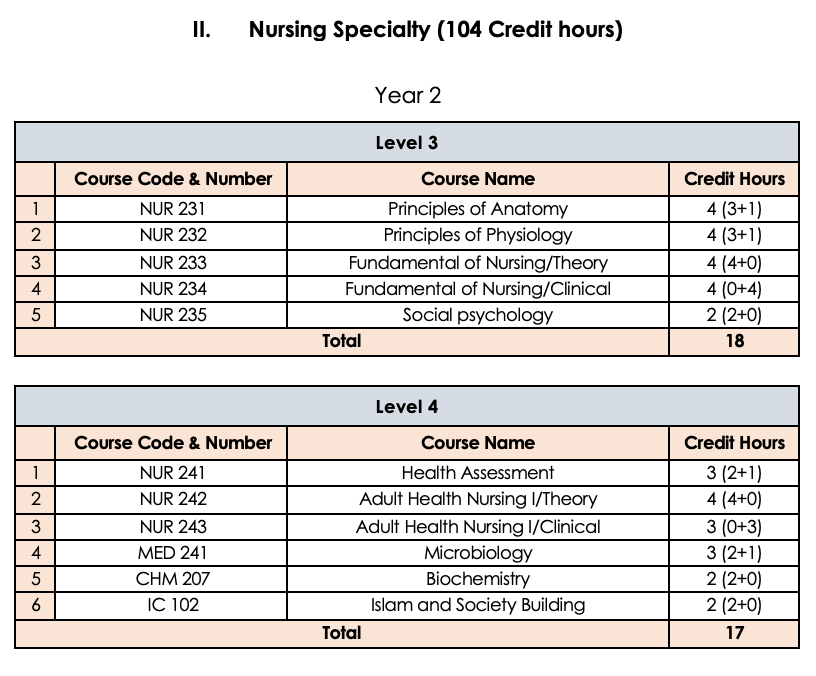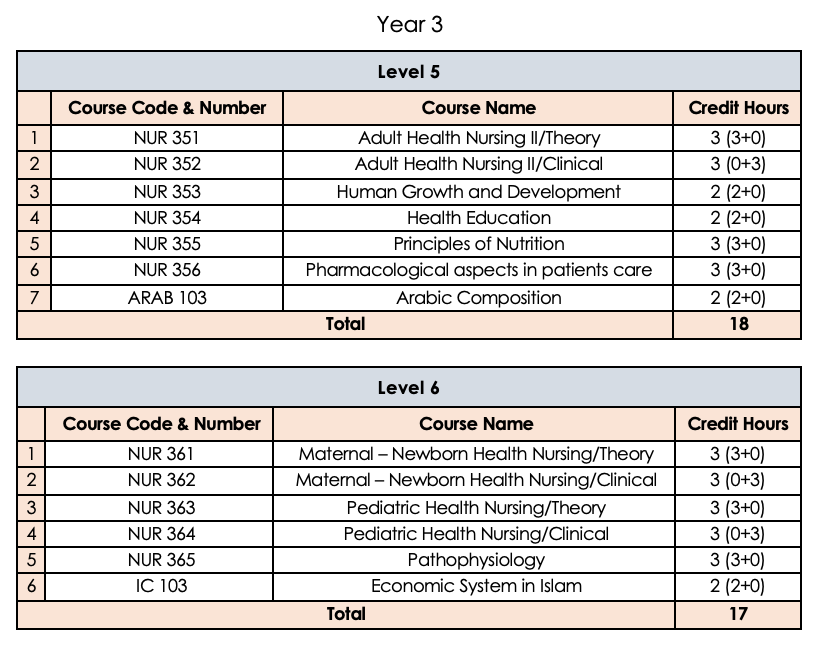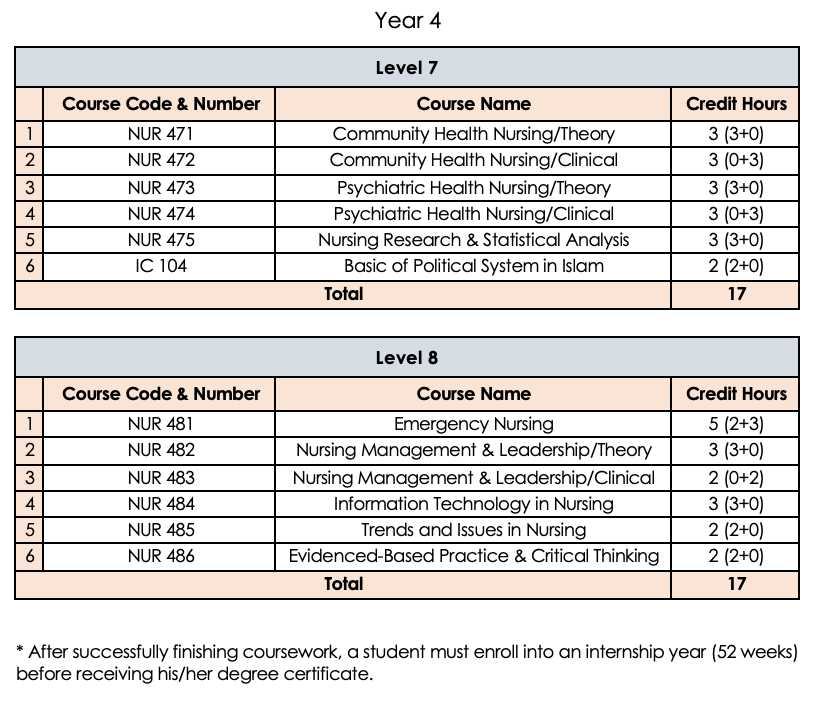 لتحميل الخطة الدراسية